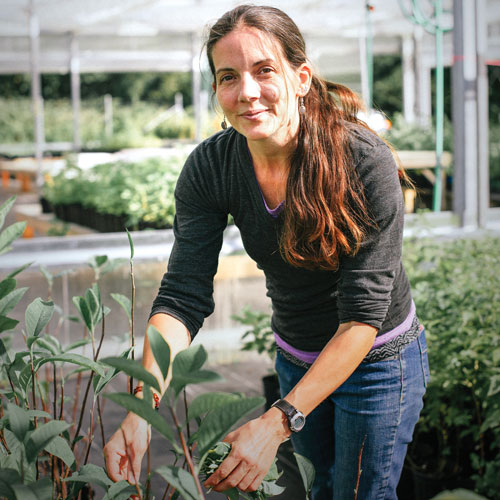 The camas prairie is a severely endangered ecosystem in Washington. Only five percent of the historic prairie lands are left, and many of the plants and animals are threatened. This is a loss in biodiversity and cultural heritage. Camas was an important food source for many Native American groups— with the added value that it is a very charismatic plant, with its stunning, but fleeting, display of purple blossoms in the spring.
It is incredibly rare to be able to collect wild camas seed in Washington. The San Juan Islands have some of the only remnants of camas prairies, but a lot of the areas are protected. Bill and Susan Potts generously offered to let us collect from their private property on Dinner Island, and our nursery staff spent a glorious July afternoon exploring the diversity of native plants near their home.
Summer is the perfect time to collect because the plants are dry but haven't dropped their seeds yet, and a lot of the lily species hold their seeds in an upward-facing cup. You just clip the stems and put them in bags, and later you shake the seeds off, clean them and store them in the fridge until you are ready to sow.
Article Source: Burke Museum