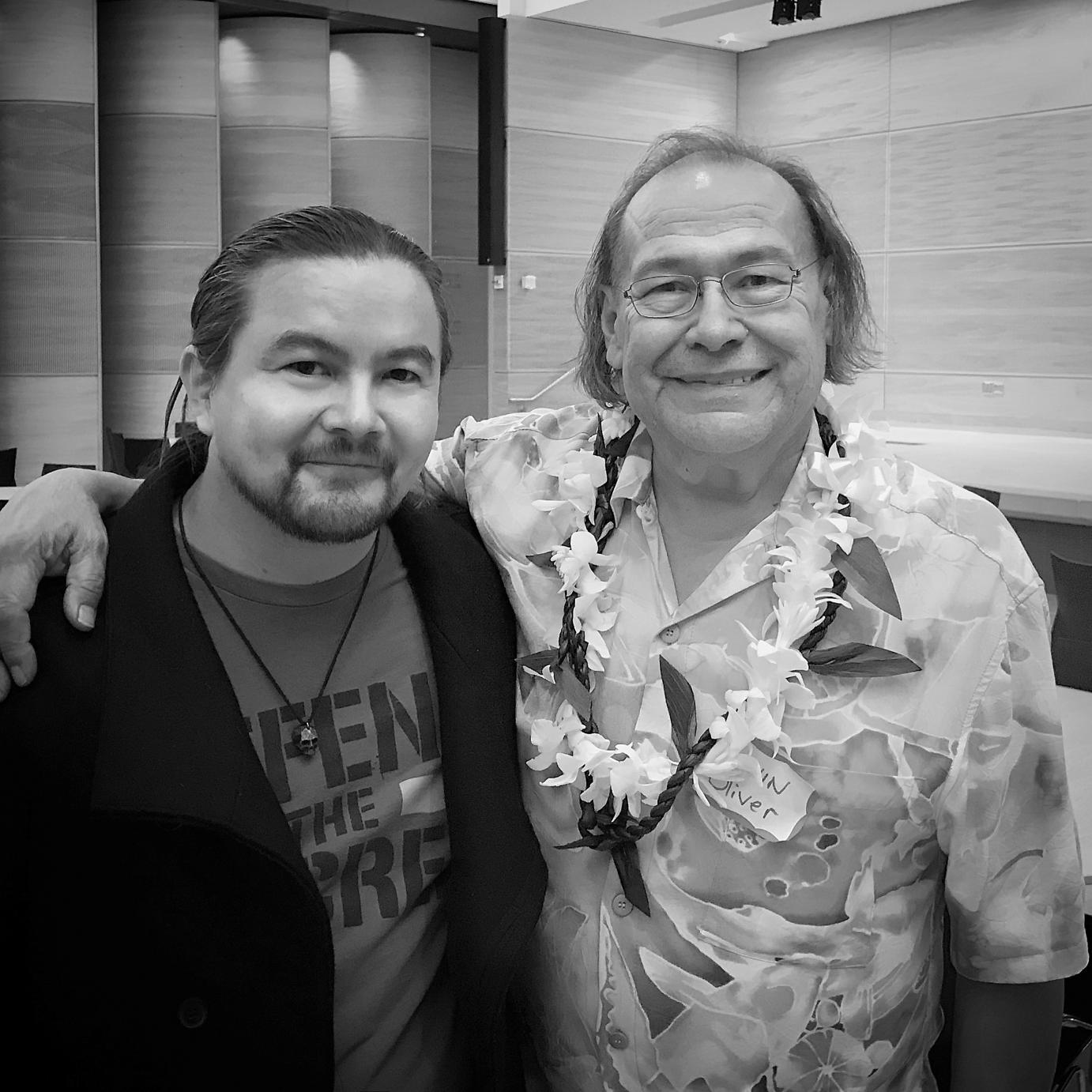 Qwalsius Shaun Peterson, a Puyallup/Tulalip carver and printmaker, wrote this article as tribute to artist Marvin Oliver and in memory of his sharing. Oliver was an esteemed Elder, Emeritus Curator at the Burke, and dear friend of the Burke and UW community.
I first met Marvin Oliver when I was an apprentice to Steve Brown in 1997. Marvin was making his Teton Pole and previewing it at his home studio. At first I didn't see what the big deal was, in fact I was at that time very reluctant to make use of technology like vector formatting then. It was a few years later I went with Haida artist Bruce Cook III who had introduced me to Steve to help teach Marvin's sculpture class, which we did and I got to know him much better.
Over the years, Marvin openly shared his sources of what he'd learned and from who without any hesitation. Although it was Steve and Bill Holm who led me through the Burke collection over the years it was Marvin's push that encouraged me to digitize and preserve a lot of vital information that would otherwise be lost and for that I am forever grateful.
Article Source: Burke Museum