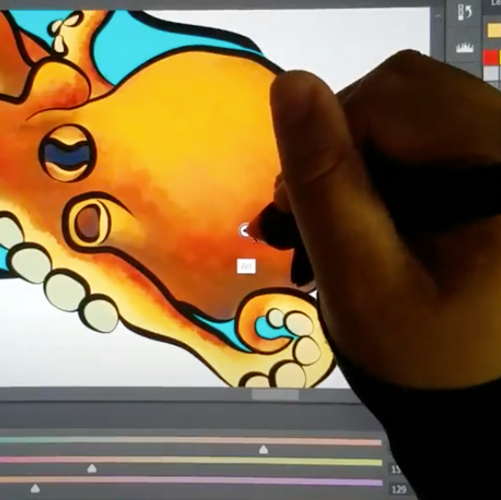 Graphite pencils, pen and ink, and watercolor are Sami's favorite traditional media. However, as institutions began creating digital content to serve their audiences during the COVID-19 pandemic, her goal for her work with the Burke was to create pieces digitally to allow for a more versatile experience that translated well digitally.
When they began working together, Melissa suggested Sami work on an illustration to represent the amazing biodiversity of molluscs. After growing up and living on the west coast, Sami decided to highlight many species of the Pacific Northwest.
To see more of Sami's stunning work visit schangstudios.com and follow @schang.studios on Instagram.
Article Source: Burke Museum