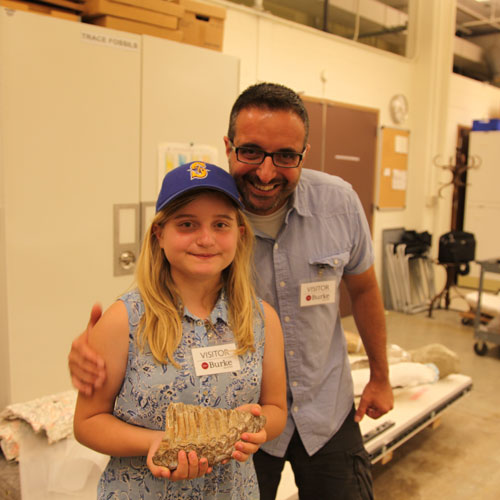 It was a cold December day when 10-year-old Cecilia of Seattle's Ballard neighborhood decided to join her father, Jon, for a walk along the beach on Whidbey Island. They regularly explore the miles of untouched shoreline, but found something particularly special on this wintry day.
Cecilia spotted something that looked like a strange piece of wood, but upon further inspection they realized it was a fossilized tooth!
Earlier this summer, they reached out the Burke Museum to see what we could tell them about the fossil. A few weeks later, just days after completing the fourth grade, Cecilia brought her find to the Burke's paleontology collection for a closer look from Dr. Christian Sidor, vertebrate paleontology curator.
Article Source: Burke Museum