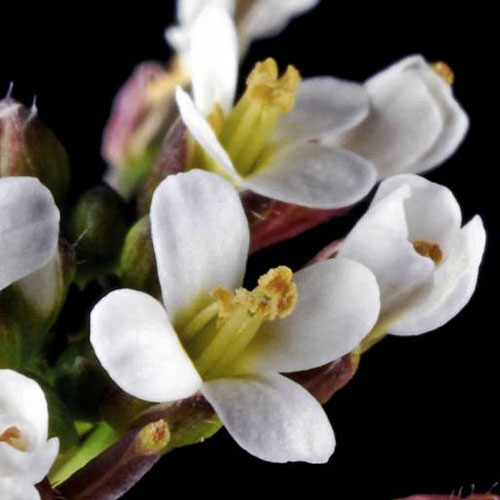 Perhaps the only missing part of this data processing stream is the chemical reaction on your smartphone screen that is required for reading the DNA sequence of the targeted genome region. Remarkably, even that step of the process seems to be not so far out of reach.
Scientists from the Royal Botanic Garden Kew have developed a portable, handheld, real-time DNA sequencer for use in biological field work. While still a long way from coming to your smartphone, the tools currently available are an impressive step forward. For those with a deep interest in technology, the underlying principle of this breakthrough is real-time nanopore sequencing.
In their field study, the Kew researchers were able to accurately distinguish between two species of Arabidopsis (A. lyrata vs. A. thaliana) in Snowdonia National Park using the handheld device. Before you think that the advancement of such technology will eliminate field botanists sometime in the near future, I would encourage you to consider the broader picture.
Imagine that you were an inspections officer at the Port of Seattle responsible for determining whether fresh plant material imported from South America was a rare, common, or invasive species. There is no way that a person in that position could possibly know the flora of the entire continent of South America. A handheld, instantaneous identification tool would be invaluable.
A similar scenario might be a researcher doing botanical surveys in a remote area of a country whose flora is poorly understood. Being able to quickly assess the identity of the area's plants would greatly assist with determining conservation priorities or even the recognition of species potentially new to science.
I am particularly excited about the advancement of this technology and see it as another tool available to botanists for accurately identifying species. If you don't share my enthusiasm in this realm, don't worry, there is a tremendous amount of work that needs to be done before this technology could be deployed on any kind of geographic scale.
For example, a comprehensive library of DNA barcodes for each species needs to be developed for this whole system to work. I can assure you that funding to develop such a library is largely nonexistent outside of commercial crops and invasive species that may threaten commercial crops. I am nevertheless optimistic that 20 years from now a significant portion of Washington's flora will be barcoded and interpretable through this technology.
Another obstacle to widespread adoption of this technology is getting scientists to agree on what a species exactly is—an excellent subject for a future blog post!
—
There is a whole lot more to this story, so you can dive into this further at the following URLs:
This article originally appeared in the Washington Native Plant Society newsletter.
David Giblin is the collections manager of the Burke's Herbarium, where he studies the vascular plant flora of the Pacific Northwest. He and his colleagues recently published "Flora of the Pacific Northwest, 2nd edition," which is available through the University of Washington Press.
Article Source: Burke Museum