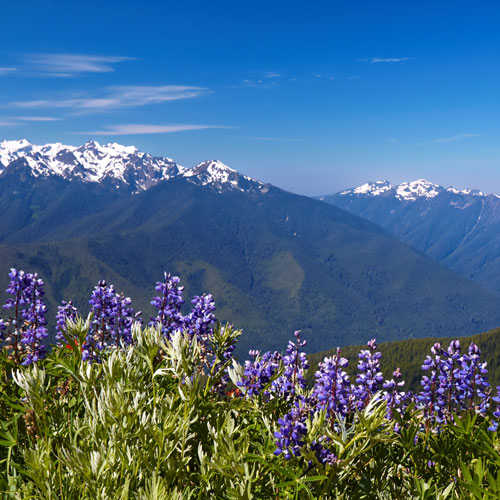 Designed for both budding wildflower enthusiasts and experienced experts, Washington Wildflowers will appeal to individuals who travel to wildflower areas and are interested in knowing the names and natural history of the plants that they encounter. Washington and its adjacent areas are home to diverse landscapes containing a wealth of wildflowers, shrubs, and vines. Washington Wildflowers is also a great educational tool for learning more about plant communities, botanical terms, and how to identify plants in general.
"The identification key is simple to use, the outstanding photos make distinguishing between different species easy, and the number of species covered across different habitats is really impressive," said Catherine Hovanic, Executive Director of the Washington Native Plant Society. The majority of species included are native, but introduced species common to the region are covered as well in order to expand the usefulness of this resource. Once downloaded, the app does not need an internet or network connection to run so you can use it no matter how remote your wanderings take you.
The Washington Wildflowers app that covers 870 plants is now available at Amazon, Apple, and Google app stores for $9.99. A free intro version of the app that features 32 Washington wildflowers is also available at these stores. A portion of revenues from the app supports conservation and botanical exploration in the region.
The number of species covered and wealth of information included sets a new standard for wildflower identification apps. Users can browse the species list by common or scientific name, or by family, to locate a plant and access the related information. However, most users will likely use the identification key that is the core of the app to identify a plant of interest. The key's user-friendly interface is broken down into nine simple categories: growth habit (e.g., wildflower, shrub, vine), flower color, month of year, geographic region, habitat, leaf arrangement, leaf type, duration (annual, biennial, perennial), and origin (native or introduced).
Washington Wildflowers includes supporting documents with extensive information on the ecoregions of Washington. Users will also find an extensive glossary of botanical terms, along with labeled diagrams. Finally, detailed descriptions can be found for each family contained in Washington Wildflowers. Tapping on a family name brings up a list of images and names for all species in the app belonging to that family.
Links to the App ($9.99):
Article Source: Burke Museum