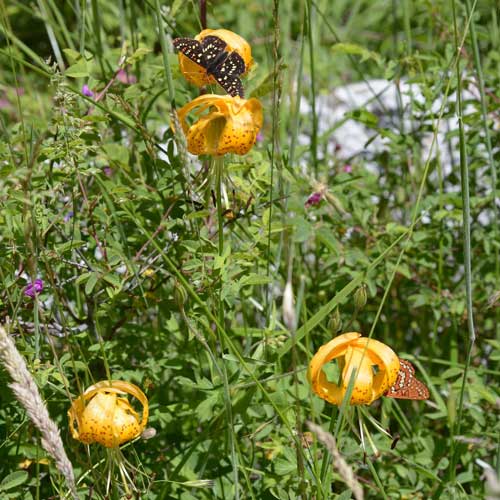 This year, we were especially fortunate to have local botanical experts join us and guide us in the field—Tanya Harvey, John Koenig, Ed Alverson, and Gail Baker. James Mickley, Herbarium Curator and Botany Professor from Oregon State University also joined our event. Our group also included participants from the Herbarium: Evonne Aguirre, Julia Bent, Brielle Canares, Sam Champlin, Sarah Gage, David Giblin, Ava Kloss-Schmidt, Leo Linder, Scott Moore, Dick Olmstead, Sheila Olmstead, and, of course, our four-legged foray volunteer, Lolly, attending her tenth event.
We visited a diversity of habitats that included montane meadows and prairies, subalpine wetlands, seasonal ponds, and mixed conifer forests. We are thrilled with making 500 collections, which we will spend the fall and winter months identifying.
Thanks to everyone for making the Herbarium's 25th Annual Foray such a success!
Article Source: Burke Museum