The outline of the shed-style roof is also emerging. The roofline of the New Burke was inspired by the traditional structures of the Coast Salish people, the first people of Puget Sound.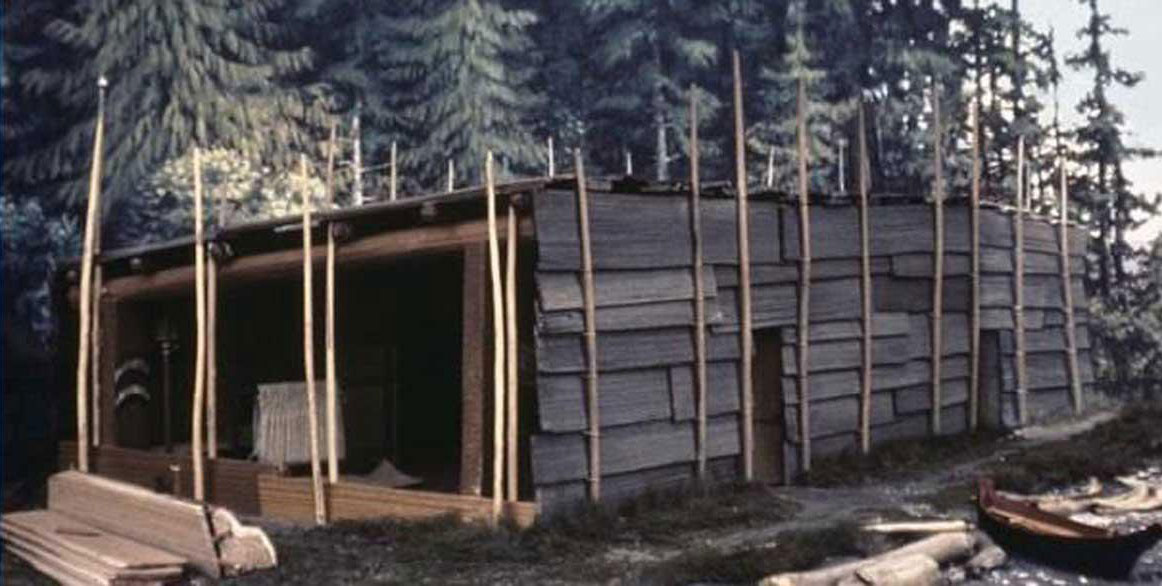 The houses and longhouses featured a single-pitch shed roof, with the high side often facing the water of the prevailing winds of the village. The shed-style roof is just one of many elements of the New Burke, design by Tom Kundig of Olson Kundig, which reflect the natural and cultural history of the Northwest and Washington state.
—
Similar to the "inside-out" vision for the New Burke experience, we hope to provide a glimpse into the two-year construction of the New Burke Museum. Visit the New Burke Project page for answers to common questions about the project.
Read more New Burke updates.
Article Source: Burke Museum