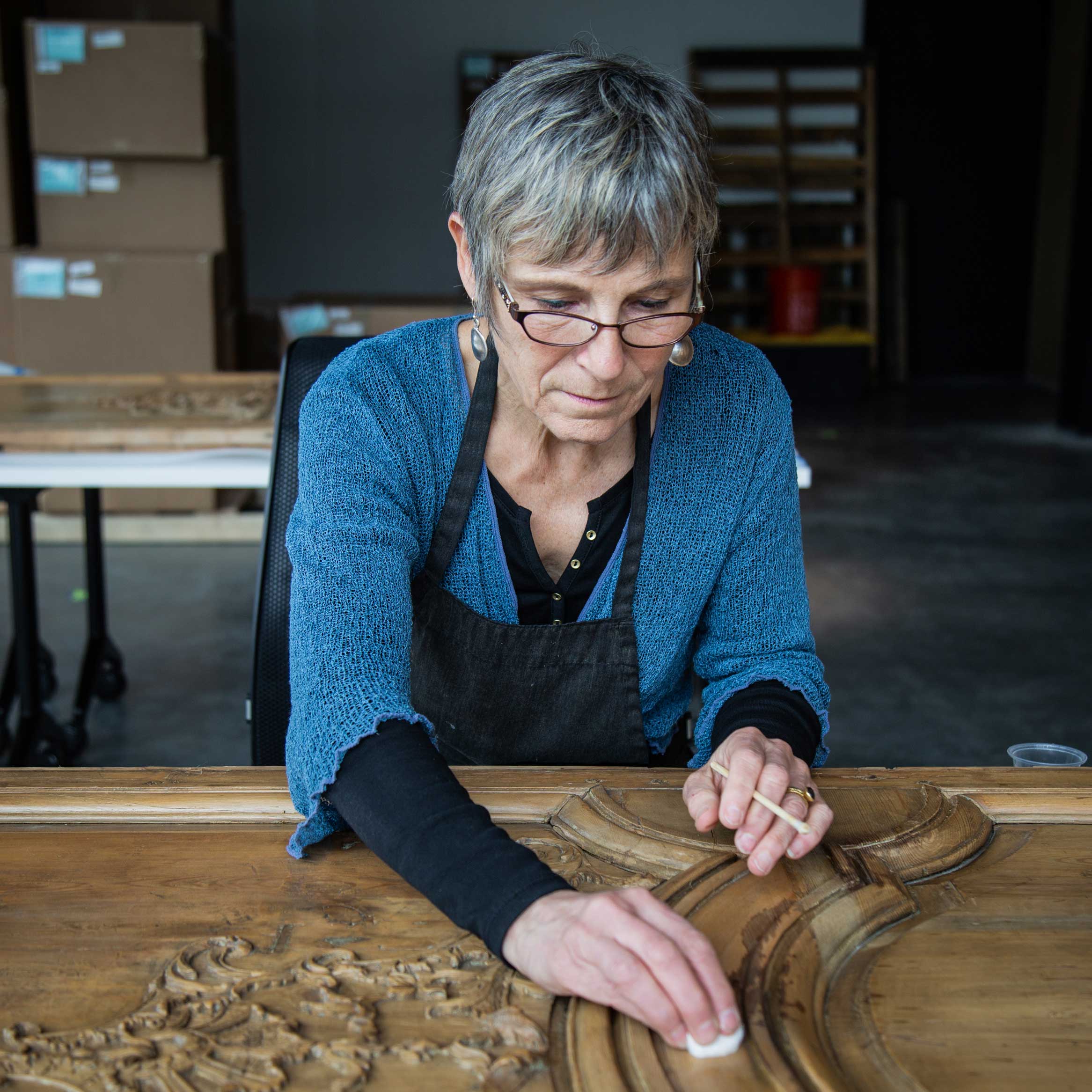 Cleaning with Artificial Saliva
Originally created around 1720 in France, the waxed pine paneling—or boiseries—lined the music room of the home of D.E. Frederick (owners of the Frederick & Nelson department store in downtown Seattle) in the Highlands neighborhood of Seattle. The set was donated to the University of Washington in 1968 and installed in the Burke Museum café in 1975 as part of its permanent collection.
Until now, the boiserie set has not been conserved. In fact, recent rules prevented the wood from being altered in any way. That means no tape, no nails, just decades of pen marks, accidental coffee spills, and water stains from dirty Seattle rainboots scuffing the portion of the panels closest to the floor.
"Some of them come in and they're really filthy," said Corine. "So the first thing we do is vacuum the panels thoroughly. And then after that we clean the entire panel with artificial saliva."
Artificial saliva?
"It's a chemical gel that mimics the enzymes in saliva," she said. Similar to how saliva cleans your mouth without damaging your teeth, artificial saliva is used to break down the grime on the panels without damaging the wood.
"We go over the entire panels with cotton balls and saliva one small section at a time," Corine explained. "We clean a section then rinse with cotton swabs and distilled water to remove any residue from the saliva or grime. Then we dry it and move on to the next patch."
Article Source: Burke Museum