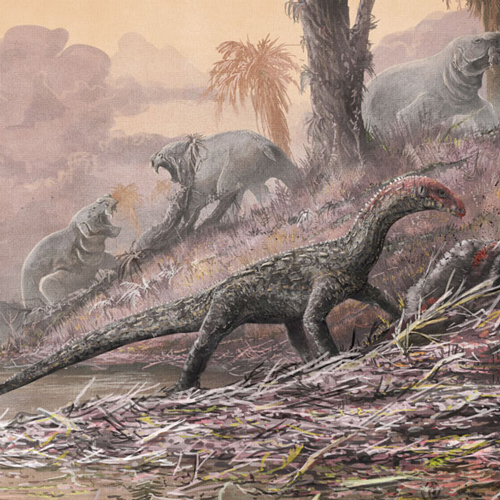 In addition to the 13 papers that make up the special edition, the team has published 24 peer-reviewed papers as part of this project in the past decade.
More than 2,200 fossils were collected across Tanzania and Zambia over the last decade of fieldwork. Of the special edition's 27 authors, many participated in fieldwork with Sidor since 2007, including co-editor Sterling Nesbitt, a former postdoctoral researcher at the UW and now an assistant professor at Virginia Tech.
Fossil hunting is an experience every member of Sidor's lab can have, from undergraduates through postdoctoral researchers. Sidor and a team are going again this August.
"This has been what my lab has done, and all of my students have been involved in some way," he said. Four of Sidor's students and two postdoctoral researchers are co-authors of papers in the new special edition.
Other co-authors are from The Field Museum; London's Natural History Museum; University of Birmingham; Virginia Tech; Royal Ontario Museum; California Academy of Sciences; Southern Methodist University; Petrified Forest National Park; Iziko: South African Museum; Muséum national d'Histoire naturelle (Paris); University of Chicago; University of the Witwatersrand; National Museum (Bloemfontein); Museo Argentino de Ciencias Naturales; Rowan University; and North Carolina Museum of Natural Sciences.
Fieldwork in Tanzania and Zambia was supported by the National Science Foundation, the National Geographic Society, The Grainger Foundation and The Field Museum/IDP Foundation, Inc., African Partners Program. Additional support for analysis and museum research are noted in the individual papers.
—
Read more stories about Burke Museum vertebrate paleontology.
Article Source: Burke Museum