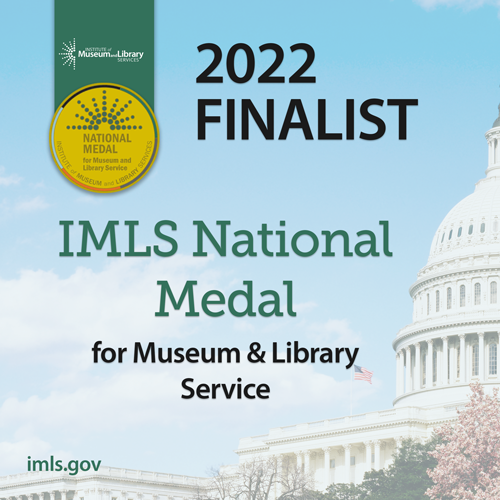 To celebrate this honor, IMLS is encouraging the Burke's community members to share stories, memories, pictures, and videos on social media using the #ShareYourStory and #IMLSmedals hashtags, and engage with IMLS on Facebook and Twitter. For more information, please visit the IMLS website.
National Medal winners will be announced in early June. Representatives from winning institutions will be honored for their extraordinary contributions during a virtual National Medal Ceremony this summer.
To see the full list of finalists and learn more about the National Medal, visit the IMLS website.
Article Source: Burke Museum