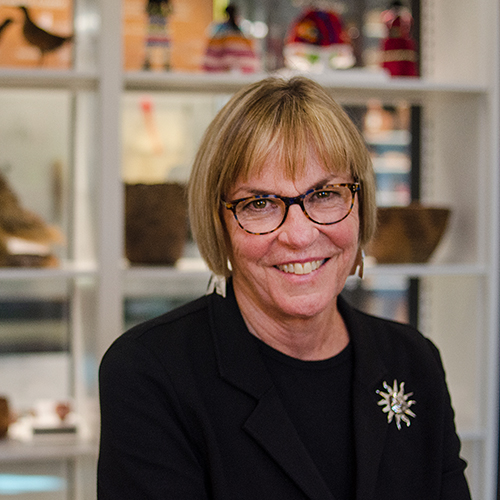 In addition, Julie's dedication to Diversity, Equity, Accessibility, and Inclusion work has been essential to the museum addressing its colonial history. As the Burke's archaeology curator in the 1990s, she strengthened the role of the Native American Advisory Board and embraced the newly-passed Native American Graves Protection and Repatriation Act (NAGPRA) —collaborating with Indigenous communities on repatriations, including the transfer of The Ancient One to the Burke (to be held-in-trust) until the time when he could be returned to descendant Tribes. Throughout Julie's tenure at the museum, she has constantly focused on relationships of respect, healing, and shifting the knowledge-holding from the museum to Native and Indigenous communities.
There will be many opportunities to honor Julie's contributions and celebrate her retirement, with event in winter 2021. For any retirement messages to Julie that you would like to share, please complete this form.
The search for Julie's successor is underway. Learn more about the hiring of the Burke's next Executive Director.
Article Source: Burke Museum