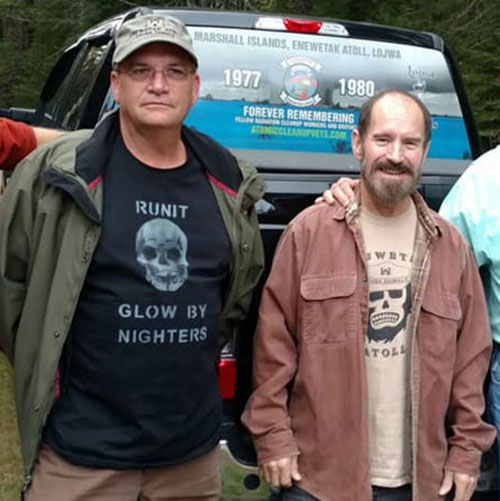 Hanford: A Local Story with Global Reach
The Hanford plutonium processing facility, located in Central Washington, was a part of the Manhattan Project to build, test, and deploy nuclear weapons. Plutonium processed at Hanford fueled the bomb dropped on Nagasaki, Japan, as well as dozens of experimental detonations in the Marshall Islands, New Mexico, and Nevada in the years following World War II.
Hanford has always disproportionately affected communities of color and these communities continue to feel these effects today. A portion of the uranium that was processed at the plant came from the Spokane Tribe's Land, and the U.S. Government moved the Yakama, New Perce, Umatilla, and Wanapum Tribes off their ancestral lands to build the Hanford facility along the Columbia River. Thousands of Native Americans were forced to relocate without any compensation, cut off from the ancestral lands they relied on for food, medicine, and ceremony.
Hanford and the nuclear era are not just history or issues of the past—the communities who experienced these weapons live with intergenerational health and environmental impacts.
The Burke is committed to amplifying, uplifting, and stopping the erasure of the stories that are not often included in our understandings about Hanford and the role it plays in Washington state or in the nuclear era. The newly-installed panel in the Culture is Living gallery at the Burke invites visitors to consider the myriad ways Hanford and the nuclear era has affected communities in Washington and around the world.
---
Article Source: Burke Museum