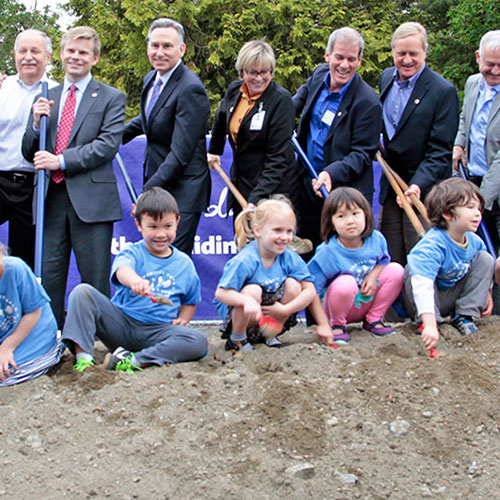 "Now our people—tribal, non-tribal, everyone in our communities—are better poised to experience not only the physical depth and breadth of the collections that are housed here in this museum, but the depth of the history of this place, the sacredness of these lands, and the history and the identity of my people, of our people, of all of us," said Cecelia Gobin, a member of the Tulalip Tribes.
For nearly eight decades, the Burke collections lacked a permanent home, moving between UW buildings. Today, the absence of climate control and backup power in the current facility, erected in 1962, now threaten the long-term viability of our state's natural and cultural heritage collections—a total of more than 16 million objects.
"The Burke is the State Natural History Museum. It's the oldest state museum and we have an obligation, I believe, to create a new facility to protect our natural heritage," said Sen. Jim Honeyford (15th LD).
The Burke collections are used by researchers worldwide—and will be used in the future to answer questions we haven't even thought to ask.
"There's no way to plan for our future if we don't know what came before. If we don't know what's here, we won't know what to save," said Rep. Joe Fitzgibbon (34th LD). "Here at the Burke, we have some of the largest collections of specimens—of birds, fossils, fish—in the world. Our state cares deeply about protecting our natural history, and we can't do that unless we protect the knowledge that resides at the Burke."
In the New Burke, state-of-the-art labs will serve more students, researchers and artists. More education space will allow the Burke to potentially double the number of Pre-K–12 students served each year.
Article Source: Burke Museum