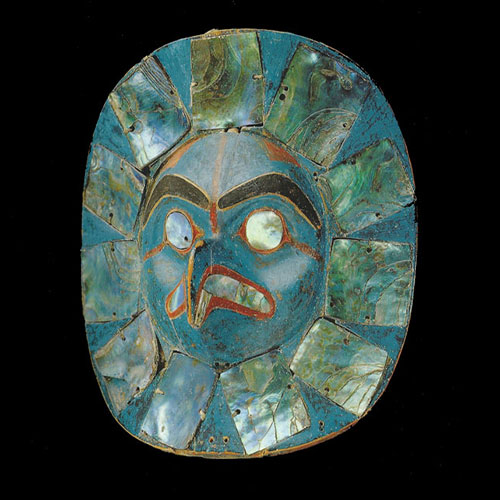 The film shows the frontlet being danced by Lucy Martin Nelson whose father, Mungo Martin, recognized this dance and its accompanying song, reconnecting the frontlet to his family's intangible property demonstrated through performance.
This collaborative work on the Boas film highlights how archival material, in conversation with contemporary community, can reconnect kinship ties to intangible property such as songs and dances.
Reframing museum collections in light of their usefulness to Indigenous cultural revitalization and resurgence efforts is a priority that I share with fellow curators Holly Barker and Sven Haakanson. Together, we promote use of the Burke's collections by community members, researchers and students and support the urgent needs of communities for access to, and use of, their own heritage.
—
Read more about Ka̱ns Hiłile (Making it Right)–A Collaborative Reframing of Kwakiutl Film and Audio Recordings with Franz Boas, 1930.
Kathryn Bunn-Marcuse, PhD, is the curator of Northwest Native art and director of the Bill Holm Center for the Study of Northwest Native Art at the Burke Museum, and assistant professor of art history at the University of Washington. Her publications focus on the indigenization of European-American imagery, 19th-century Northwest Coast jewelry and other body adornment, and the filmic history of the Kwakwa̱ka̱'wakw. In her role as curator, she collaborates with First Nations communities and artists to identify research priorities and to activate the Burke Museum's holdings in ways that are responsive to cultural revitalization efforts.
Article Source: Burke Museum