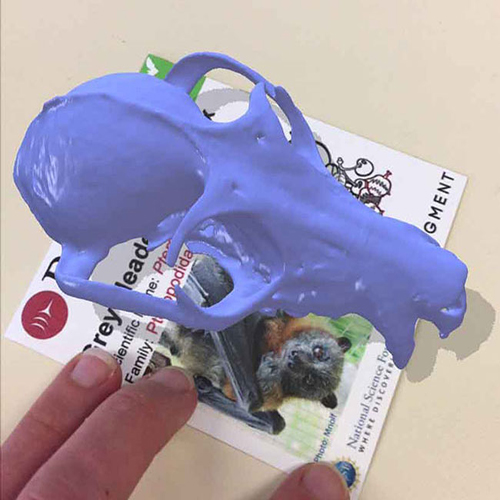 By turning and moving the card in view of your smart device's camera, you can turn the model to look at different angles and even look inside the skulls. We've also included links to additional resources about the bat species.
In addition to uploading "Pocket Bats!" cards on the Santana Lab website, we are sharing this project at teacher workshops, international research conferences, and at several museums, including the Burke Museum and the Museum of Flight.
We currently have twenty species of bats represented as "Pocket Bats!" cards, and will continue to add more every couple of weeks, including adding more specimens that include jaw muscles. Stay tuned!
—
See more from the Santana Lab and Burke Museum Mammalogy.
Article Source: Burke Museum