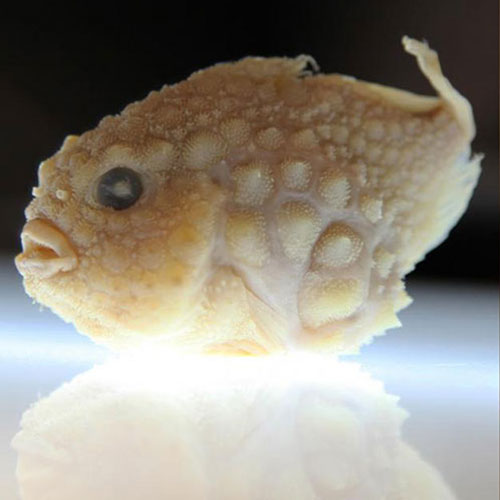 As Collections Manager of the Burke Museum's Ichthyology Collection, I spend my days surrounded by millions of preserved fish specimens. We have plenty of the local species that are familiar to most people, like salmon, cod, and flounder, but I find myself more interested in the unusual species with strange adaptations to harsh environments.
Fishes display a fascinating array of specialized anatomy that has evolved over millions of years, leading to the amazing biodiversity we see today. I've picked 10 of my favorites to show just a taste of the variety of species represented in the Burke collections. Enjoy!
A shark with two heads
This Spotted Spiny Dogfish (Squalus suckleyi) specimen has been in our collection for decades, but no one knows where it came from. If I had to guess, I would say it was found inside the mother during a dogfish dissection in a biology lab. Dogfish females give birth to live young, so they are commonly used in biology labs to show the developing embryos. These 'conjoined twins' would not have made it far in the wild, since they would be easy prey. We're just glad someone thought to preserve it (them)!
Article Source: Burke Museum